I love a good cocktail, don't you dear reader? A little special something as a nightcap, or a fun happy hour treat. There are so many excellent distilleries out there, and when you combine them with a little creativity, you can make a great cocktail in no time. With Feast Portland coming up, I wanted to combine two of my favorite things that will be making an appearance there-bourbon and tea-into a delicious drink.
Enter my cocktail, The Cloudlifter. It's perfect for a chilly Seattle fall evening, but refreshing enough to handle the last days of summer as the weather changes from warm and sunny, to those late summer rains. It combines Steven Smith Teamaker's bergamot tea with its citrusy, floral notes and adds Buffalo Trace bourbon's vanilla tones and perks it all up with a little kick of lemon. It's sweet, smooth, and just right. Think iced tea, but for adults. It comes together quickly and you can make as much as you want, making it great for a quiet date night, a gathering with friends over barbecue, or my personal favorite: pairing with an epic toddler meltdown. You ready to put this together?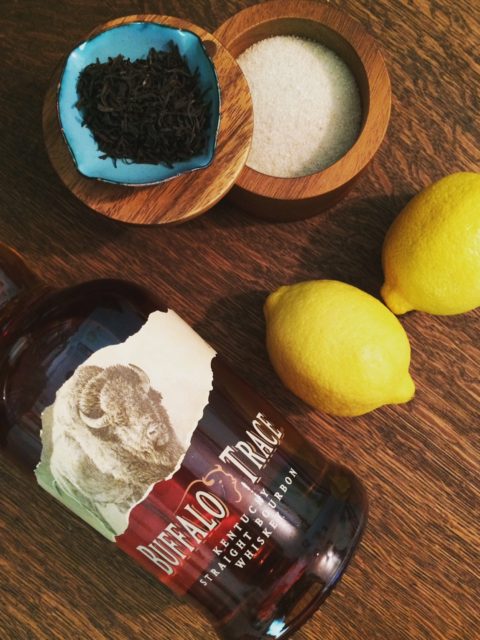 The Cloudlifter
3 ounces Buffalo Trace Bourbon, or your favorite bourbon
2 ounces Steven Smith Teamaker's Lord Bergamot Tea Simple Syrup (directions below), chilled
Juice of one lemon
Splash of seltzer
Ice
For the simple syrup~
Make a strong batch of tea by boiling 4 cups of water. Turn off the heat and add two bags of Lord Bergamot tea, steeping for 5-7 minutes. This will the base for your simple syrup, which is easy to make: You combine equal parts sugar and liquid (in this case, your tea) and heat until combined. Pop it into the fridge to cool before using.
For the cocktail~
Combine all the ingredients over ice and enjoy!
Easy, right?  You won't regret making this delicious drink. Now, go sit back in your garden and enjoy the last few days of summer!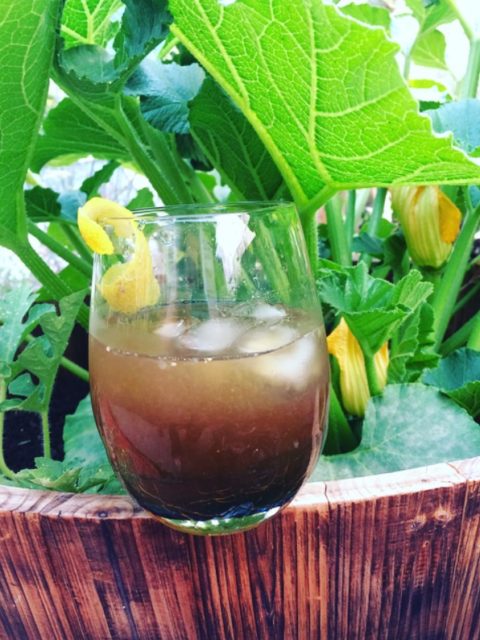 Yours in booze,
Raina