That's a fitting title for todays post-it's way past time for a new blog posting, and it seems that lately time has been flying by!
The holidays were wonderful, and I was able to get down to Napa, San Fransisco and Sacramento to see family and have some delicious wine. Not a bad way to spend Christmas!  Here's Conor and I at one of the wineries 🙂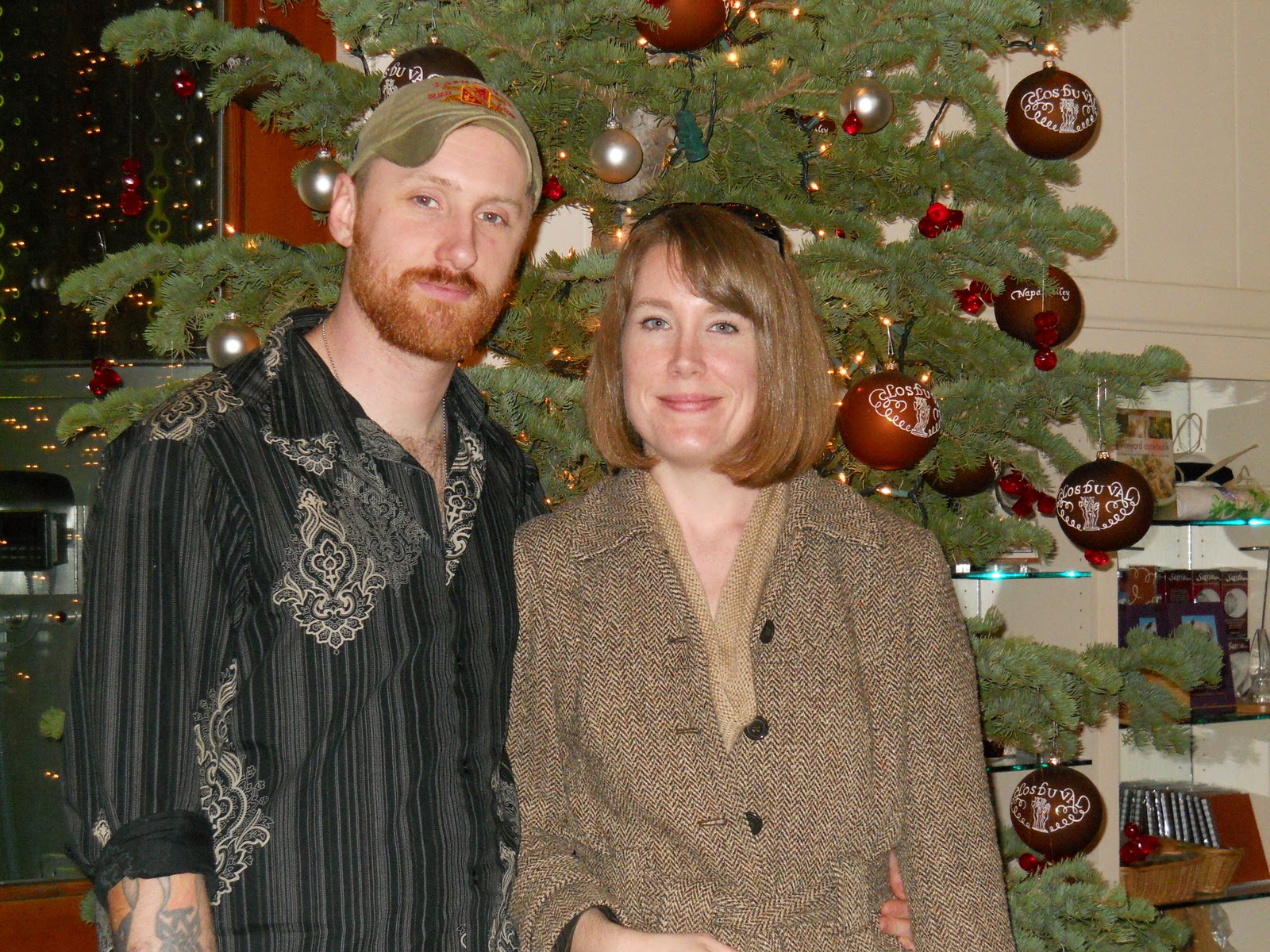 Work has been quite busy, so I havent been as craft-oriented as I would have liked. That hasn't stopped my planning however!  I have been really lucky to get my hands on some beautiful antique quilts, two of which need repair. I'm excited to get started on that, as well as finishing a couple of sewing projects I had started before work got busy.
There's some vintage photo/altered art projects that I have been sketching out-combing different media to make a framed piece of art.  I'll be sure to get some pics up of all that I am working on, as I get to it.
One thing I did want to share, is a great blog-thediydish.com-they have so many fun projects, and they don't take a lot of time or energy! These are my go-to gals when I need a crafty pick me up, but only have a small amount of time in which to play!  Here's their latest video 🙂
Well, it's time to get back to sewing, and relaxing-hope you are all doing well!
Raina