Sometimes you just want, no NEED to get out. You need to have conversations with adults that don't involve Daniel Tiger and to relax, eat good food and have a fun time. That well needed break came in the form of Seattle Food Tours.
I recently had the chance to try this fun organization out. The concept is great-you get together with a small group of people, and go on a food tour of a particular neighborhood. There's no decisions to make, no dishes to do-you just get out, relax and let someone take good care of you.
We ventured through one of my favorite neighborhoods, Capitol Hill, and stopped at 5 restaurants: Bar Cotto, Le Zinc, Momiji, The Tin Table, and D'Ambrosio Gelato. Coral Sisk, our guide and local foodie set everything up in advance, checking for allergies and sensitivities to ensure a safe and happy experience. Each stop allowed us time to mingle, eat, drink and learn about what we were eating and the people who made the food. Between each stop, we learned a little about the neighborhood, too. It's really a great way to meet people and learn, in addition to eating! What made this even more perfect for me was that each stop was a different type of food-I didn't have to commit to any one thing. By the time the evening was over, I was full, relaxed, and had connected with other bloggers in my area. What more do you need?
Let's get to the good stuff-what we ate!
The first stop was Bar Cotto. This was a quiet, intimate, candle-lit spot-perfect for a date. This was a great "starter" place, but not for those adverse to eating meat-we had torta  fritta, which were little fried pillows of dough, alongside carefully sliced prosciutto, mortadella and salami. We sipped a fabulous sparkling lambrusco and chatted. Despite the space being filled with the tour group, it was still quiet and enjoyable.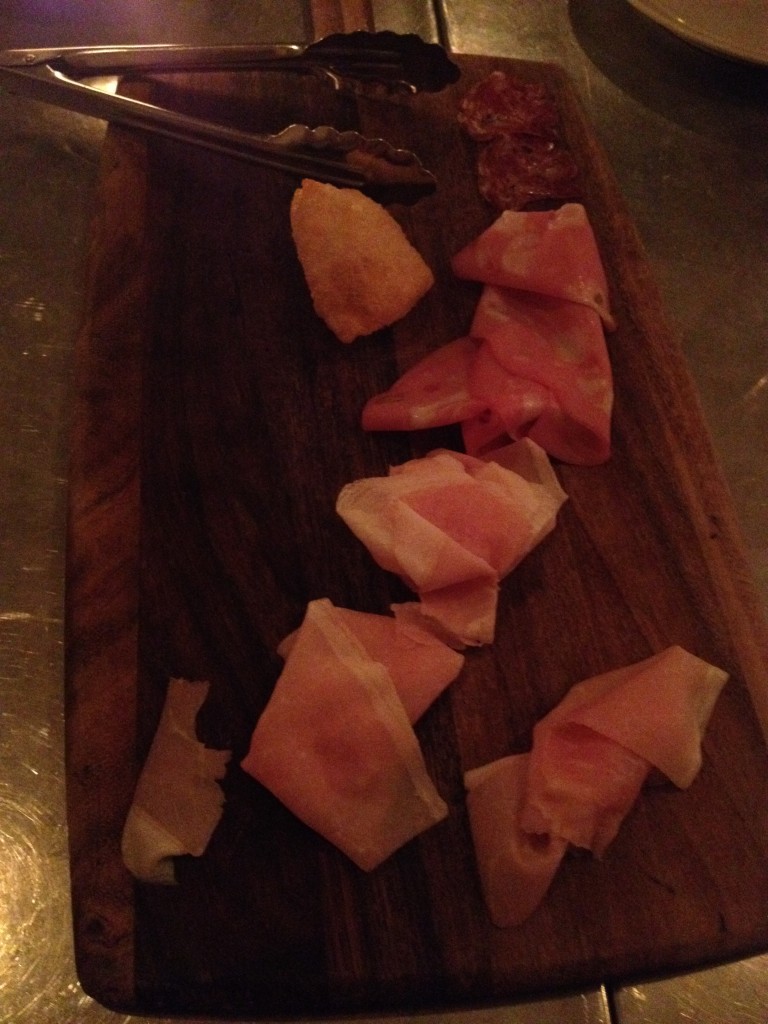 We ambled to Le Zinc,little brother to Maximilien in the market. We met the owner and chatted food and wine before having some of the best scallops I have had. Imagine large tender, delicate scallops, coated lovingly in comte cheese and bread crumbs, then seared quickly, and then placed on a hash made of potatoes, apples, bacon and topped with fried taro root. This was my favorite spot of all because of the attention to detail and taste. The presentation was wonderful as well. This lovely little French stop was perfect, but sadly, I learned that they have closed their doors. I would HIGHLY recommend a stop into Maximilien to get your French Fix!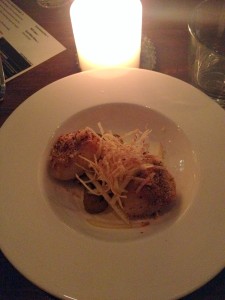 Next up was Momiji, a very popular and busy sushi spot. Board after board of their butterfly rolls were brought out quickly enough to go around and then some!  The butterfly rolls were filled with crab meat, and then topped with tuna, avocado and roe. They were creamy and lovely, and again, the amount of food was just right.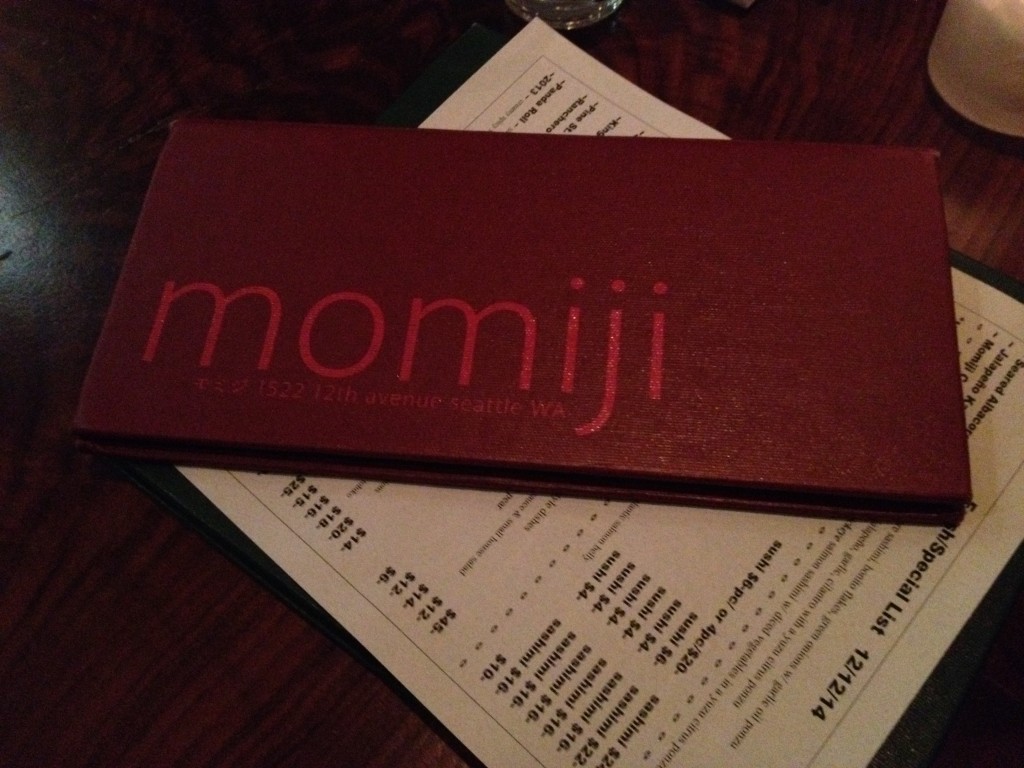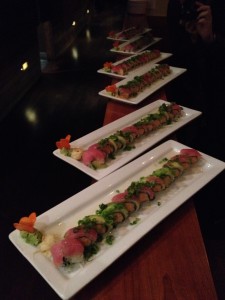 We paused to talk about where Capitol Hill got its' name and whether it was the hope of becoming the state capitol or if it was named after the hometown of a founder of the neighborhood. We looked at the architecture, talked about how the neighborhood has changed over the years, comparing stories.
We arrived at the Tin Table, housed in the Odd Fellows building. Location-wise, this was the best stop! The building is amazing, and quirky, there was a good amount of people, and the space is really well laid out. This spot in itself is a date night! Not only can you get a great meal here, but you can catch a show, as well as get in your dance fix in the most lovely ballroom. The owner was very sweet and took us on a tour of everything-again, the space itself is worth a visit!  At the Tin Table we had an interesting combination of food-cider smoked salmon laid over cabbage with bits of apple and bacon. There was pomegranate seeds in the dish as well as buckwheat spaetzle. The pros? The salmon was outstanding, the cons-the spaetzel wasn't my favorite, and the pomegranate seemed out-of-place. Overall the dish worked, and I would definitely go back for the fish any day. The chef and owner were welcoming, and the wait staff were very attentive.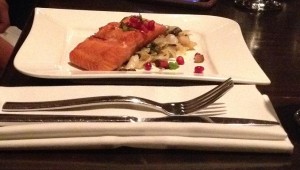 Lastly, we made our way to D'Ambrosio Gelato, for a sweet treat and to wrap up a great evening. This was a fun, bright spot, with rows of soft, tasty gelato. I picked out a scoop each of the chocolate hazelnut as well as the Mexican chocolate-it was a great combination, sweet and spicy and smooth. It was the perfect way to wrap up the evening!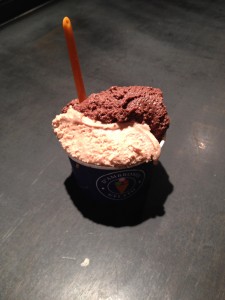 If you're looking for a great date night, or a fun tour for out-of-town guests, Seattle Food Tours is definitely the way to go; it's an affordable way to eat your way through the city without having to choose or rush, you just enjoy!  For more information, please check out their website.
Are you ready to go?!
Raina
Please note, while I did receive a ticket to this event, all opinions are strictly my own .
2c34b2ec45a41d3a6d23fee8641f170fecaf766afd7856a64d