What a year. Covid, murder hornets, wild fires and don't get me started on all the sourdough bread I ate. What a dumpster fire 2020 was – but you know what pairs well with a dumpster fire? A Cocktail.
Specifically, Mezcal cocktails. With it's smoky goodness it's a pretty great ingredient to help send out the year. Mezcal can range from floral to heavy smoke and for these cocktails, I went with one lower on the smoke scale. While I partnered a few months ago with El Silencio, Yuu Baal is another good option.
So, ready to put 2020 behind you with a couple cocktails?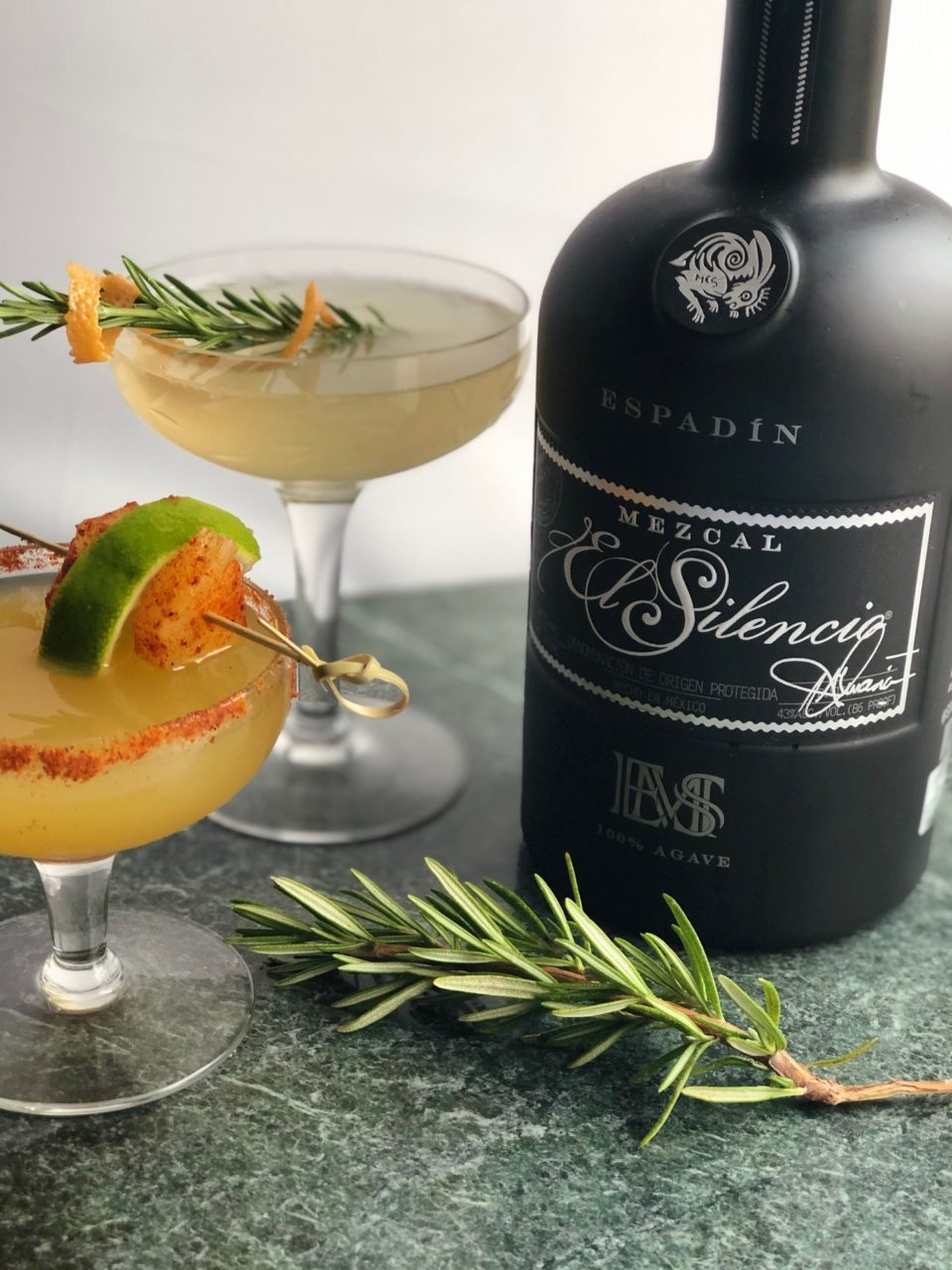 Smoke and Fire
1 part Mezcal
3 parts pineapple juice
1 splash key lime juice
Tajin or a spicy lime salt for dusting (I also like Kinders' Tequila Lime)
Pineapple slices for garnish
Directions: Coat the rim of your glass with line and coat with your Tajin. Combine juice, Mezcal and ice, shake, strain and pour into your glass. (1 part = 1 ounce, but you can mix it up to taste).
Since one cocktail is delicious, why not add in another? This one combines the herbaceous flavor of rosemary, the tartness of grapefruit and the slight smoke of the Mezcal.
Smokescreen
1 part Mezcal
1 part rosemary simple syrup (recipe below)
1 part grapefruit juice
1 part fizzy water or tonic
Directions: Combine all ingredients with ice, shake, strain and pour into a glass.
Rosemary Simple Syrup
A tip: Simple syrup is always 1 part sugar to 1 part water.
1 cup sugar
1 cup water
2 large sprigs of rosemary
Directions: combine sugar and water in a small sauce pan and heat over medium heat, stirring until combines and just starting to simmer. Take off of heat and add your rosemary and let it steep for 20 minutes while it cools off. Remove the rosemary and chill your syrup. A note: When I added my rosemary at the start, the flavor was a little too bitter for me.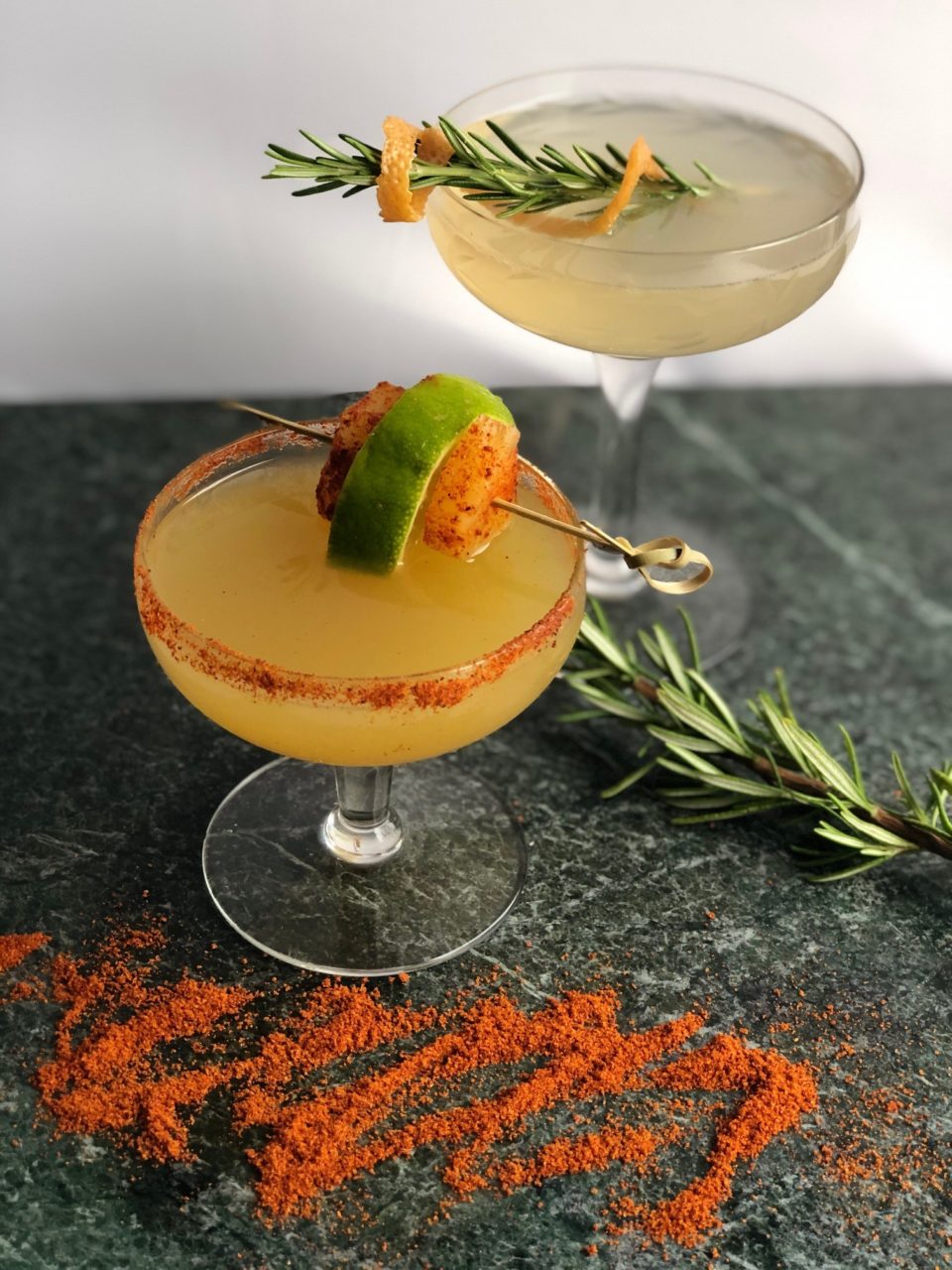 So there you go – 2 easy drinks to wrap up the year and bring in more of the good! I'll be back soon to update you on all that's been going on and to showcase more of what you can expect to see in 2021!
How are you spending your New Years, dear reader?
Yours in looking forward to better days!
Raina
****As always, I disclose when I have partnered with a company. I did receive both product and compensation for an Instagram post with El Silencio, but this post is all me. 🙂